Orange Sapphire with a Cage Bezel Pendant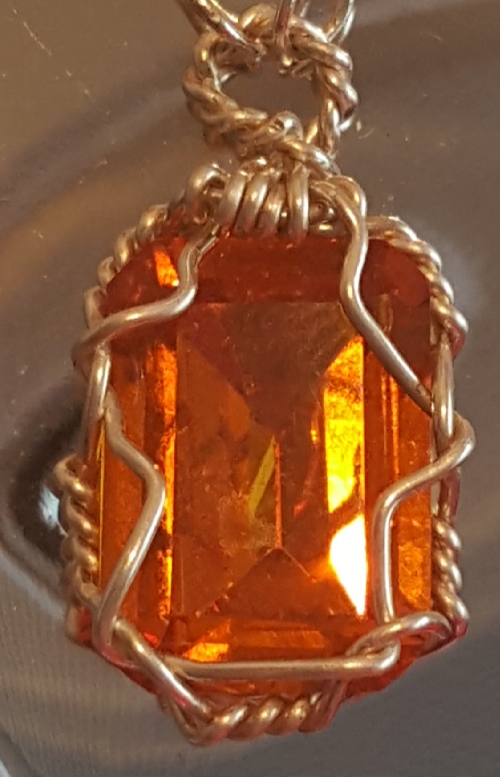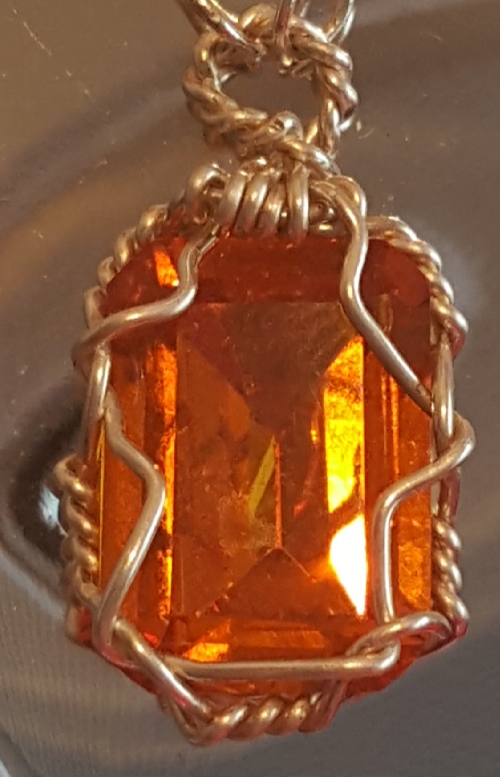 Orange Sapphire with a Cage Bezel Pendant
Surrounded by nearly 3 feet of hand braided .999 Fine Silver, this Rectangular Orange Sapphire is Simple Elegance at it's finest. With just enough Silver to frame this gem, it will compliment ANY look. It boasts a bale that is large enough to accommodate just about any chain You own.
The Fire and Color of this Amazing Gem is going to add MORE to the candle lit dinner, or brighten the office.
Whether Your Personal Style is blue jeans and a white blouse? A pencil skirt and office attire? A LBD? This Pendant will not only FIT in, but it will start conversation.
Do not hesitate to ask for variations of this design. Other Gemstones? Different sizes? Multiple pieces? Just ask